Meet The Team
We want to help you pursue your financial goals. Dynamic Wealth Strategies is made up of qualified financial professionals who are passionate about helping individuals and families achieve their ideal retirements.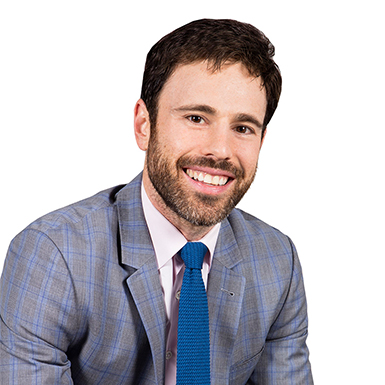 Adam Tau Investment Adviser Representative 
Adam Tau is the co-founder of Dynamic Wealth Strategies, Inc. He is passionate about helping people prepare for their future and create a game plan to pursue success. With over a decade of industry experience, Adam is known for his personalized approach in empowering his clients to work toward their financial goals.
From an early age, Adam found meaning in building a secure financial future for himself. After watching both his grandparents and parents struggle in planning for the future, Adam was motivated to reverse this adverse trend. He set out to learn more about the financial services industry, wealth management and what it takes to plan for the future. Adam discovered he was not only passionate about helping his family pursue a strong financial future, he found a passion in helping other retirees who were looking to avoid a similar fate.
Adam became motivated to create his own practice so that he can act as an independent advisor and fiduciary. He believes in "sitting on the same side of the table" as his clients, in being an advocate for their success. He no longer wanted to represent one particular company that offered a set of proprietary products. As an independent advisor, Adam offers the flexibility to work with a wider range of services, allowing him to benefit his clients by providing solutions custom-tailored to get them from where they are today to where they want to be.
Adam holds a passionate interest in advancements in health and medicine. He is also an avid basketball fan — and we mean absolutely avid — and is open to shoot some friendly hoops with his clients. On a more personal level, Adam was diagnosed as a Type 1 diabetic at a young age and continues to educate his friends, family and colleagues on what it means to be diabetic.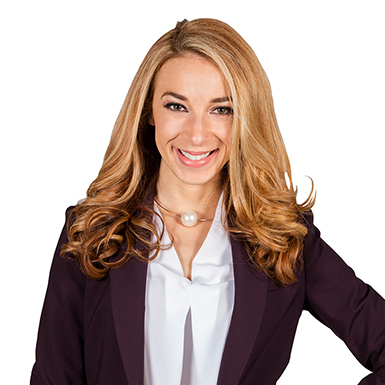 Rebecca Miller Co-Founder, Insurance Producer
Rebecca is the co-founder of Dynamic Wealth Strategies. Whether helping retirees generate the income they want or motivating young professionals to implement their first financial strategy, Rebecca strongly believes that education is a core part of the client experience. She wants you to walk away having learned something new, feeling inspired or finally having had that "aha" moment.
Her greatest strength, however, is her dedication to building strong relationships. Rebecca is motivated by truly listening to her clients, understanding their financial goals and fears and finding creative ways to help them tackle both. Rebecca is proud to be an independent insurance agent, so that she can play on the same team as her clients, representing her clients rather than an insurance company and its set of products. She offers a wide range of tools from her toolbox, custom designing strategies to address your needs.
Outside the office, Rebecca teaches dance cardio classes at 305 Fitness, fulfilling her love for fitness, health and music all in one place. She loves to cook in giant batches on Sundays and she can easily watch the "Back to the Future" trilogy on repeat.
Ready to Take The Next Step?
For more information about any of the products and services listed here, schedule a meeting today or register to attend a seminar.