Meet The Team
We are New York's top Financial Advisors for people like us. Independent thinkers, passionate, relationship-driven. People often overlooked by big financial firms.
In the age of the mega firm, we have adapted the regular model of Financial Services to create a practice that would become a magnet for people like us.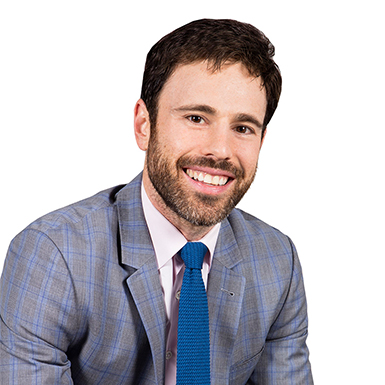 Adam Tau Investment Adviser Representative 
Adam Tau is the co-founder of Dynamic Wealth Strategies, Inc. He is passionate about helping people prepare for their future and create a game plan to pursue success. With over a decade of industry experience, Adam is known for his personalized approach in empowering his clients to work toward their financial goals.
From an early age, Adam found meaning in building a secure financial future for himself. After watching both his grandparents and parents struggle in planning for the future, Adam was motivated to reverse this adverse trend. He set out to learn more about the financial services industry, wealth management and what it takes to plan for the future. Adam discovered he was not only passionate about helping his family pursue a strong financial future, he found a passion in helping other retirees who were looking to avoid a similar fate.
Adam became motivated to create his own practice so that he can act as an independent advisor and fiduciary. He believes in "sitting on the same side of the table" as his clients, in being an advocate for their success. He no longer wanted to represent one particular company that offered a set of proprietary products. As an independent advisor, Adam offers the flexibility to work with a wider range of services, allowing him to benefit his clients by providing solutions custom-tailored to get them from where they are today to where they want to be.
Adam holds a passionate interest in advancements in health and medicine. He is also an avid basketball fan — and we mean absolutely avid — and is open to shoot some friendly hoops with his clients. On a more personal level, Adam was diagnosed as a Type 1 diabetic at a young age and continues to educate his friends, family and colleagues on what it means to be diabetic.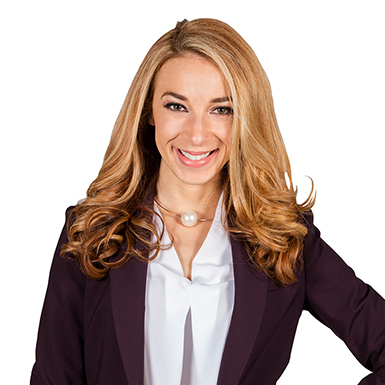 Rebecca Miller Co-Founder, Insurance Producer
Rebecca is the co-founder of Dynamic Wealth Strategies. Whether helping retirees generate the income they want or motivating young professionals to implement their first financial strategy, Rebecca strongly believes that education is a core part of the client experience. She wants you to walk away having learned something new, feeling inspired or finally having had that "aha" moment.
Her greatest strength, however, is her dedication to building strong relationships. Rebecca is motivated by truly listening to her clients, understanding their financial goals and fears and finding creative ways to help them tackle both. Rebecca is proud to be an independent insurance agent, so that she can play on the same team as her clients, representing her clients rather than an insurance company and its set of products. She offers a wide range of tools from her toolbox, custom designing strategies to address your needs.
Outside the office, Rebecca teaches dance cardio classes at 305 Fitness, fulfilling her love for fitness, health and music all in one place. She loves to cook in giant batches on Sundays and she can easily watch the "Back to the Future" trilogy on repeat.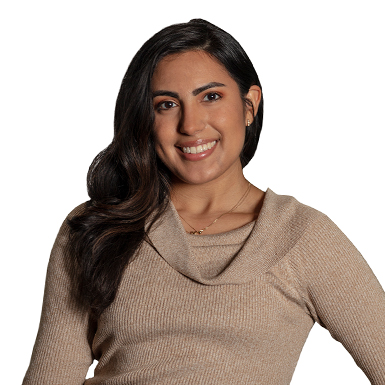 Kimberly LaraClient Services Coordinator
Kim is the Client Services Coordinator for Dynamic Wealth Strategies, ready to assist with servicing needs from address or beneficiary changes, withdrawals or contributions, or scheduling your requests with our team.
Kim is experienced in customer service and communications, and she earned her A.A. in Business and Management from FIU and Miami-Dade College all while attending High School. But it's her friendly and open demeanor that we feel you will enjoy most as you interact with her. "Being in this role has given me a hunger for knowledge so that I can help more people and be that go-to person that our clients can depend on," Kim shares. "On the phone, I have learned to be myself and not be afraid to share my personality. I love when we have a moment to talk about our day. And I love when we interact on email – it makes me feel like we are having a conversation!"
Outside of the office, she is a talented performer and holds her B.F.A. from The New School. She is a published author and has written pieces for PopSugar.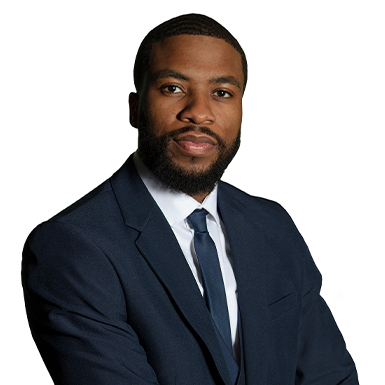 Kenney Emmanuel Insurance Producer
"The energy I give out is what's going to be reciprocated back. When I try to make a meaningful connection with someone, the work is going to be more fulfilling to me."
Kenney Emmanuel's caring, empathetic approach is what separates him from others in the field. Growing up in Brooklyn, NY, Kenney began to realize that many people he would meet day to day were missing out on critical information when it comes to financial literacy. This became a major driver for him to self-educate and launched him on the path to becoming a licensed insurance producer.
Kenney is a "sponge" when it comes to soaking up information himself – his passion for sharing information is clear when he educates his clients on the benefits and features of life insurance and legacy planning. When not in the office, you can find Kenney devouring business books, putting in work at the gym, enjoying red wine, and exploring his own "food list of NYC".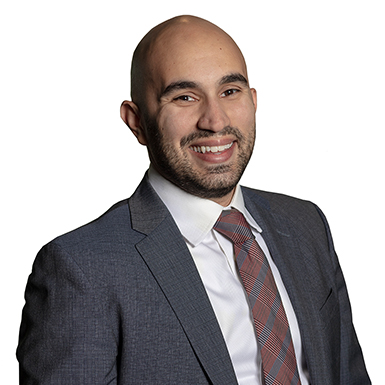 Leo RamirezFinancial Advisor
"When I was first working on Wall Street it was high intensity, more aggressive. Now, I love that I'm helping people learn how economies work, how markets work – helping and guiding people."
The energy of Wall Street first attracted Leo to the field, but it's helping to educate people on finances that keeps him going an advisor. "What attracted me was the action – I remember seeing the board rooms and everyone had a lot of energy. There was a potential to grow your business, to be independent."
While working in the same brokerage on Wall Street in their early 20s, Leo met Adam, and they've been close friends ever since - he was even a groomsmen in Adam and Rebecca's wedding. Years later, when Leo came on board and joined DWS, he shared that it feels he's part of a family. He brings with him over 15 years of experience in financial services and a serious love for investing, researching different companies and opportunities. He finds much joy and satisfaction sharing that passion and helping people invest.
Leo splits his time between Brooklyn (where he was born and raised) and Florida, enjoying the best of both worlds! Out of the office, he loves basketball (Knicks…or, wherever Lebron is playing), boxing ("training helps with my mind!"), and spending time with his adorable bulldog.
Ready to Take The Next Step?
For more information about any of the products and services listed here, schedule a meeting today or register to attend a seminar.