In the age of the mega firm, we have adapted the regular model of Financial Services to create a practice that would become a magnet for people like us.
Our co-founders, Adam Tau and Rebecca Miller, started the practice as a husband-and-wife team. "While we were both working at Fortune 100 financial companies, we'd come home and chat about the standard way of reaching out to potential customers, running meetings and designing plans that was being drilled into us all day – but it didn't feel genuine to either of us," Rebecca shares. "We valued independence, but we both felt we were being backed into a wall, being pushed to sell each firm's proprietary products, even if there were more effective solutions outside of those. We knew there had to be a better way to offer financial advice, even if going at it alone seemed like an uphill battle. Doing it our way meant too much to us to not go for it."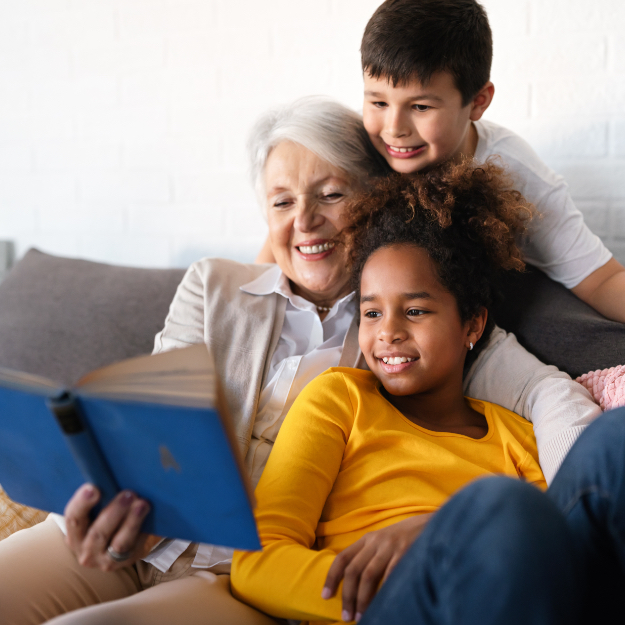 We created Dynamic Wealth Strategies, Inc. as an exciting, approachable and like-minded alternative to your typical firm:
We actively seek to engage a broad range of people in our community.

We offer a diverse range of solutions, which allows us to independently develop the types of financial plans our clients want and need.

We embrace new technologies for communication and community.

We actively seek to engage a broad range of people in our community.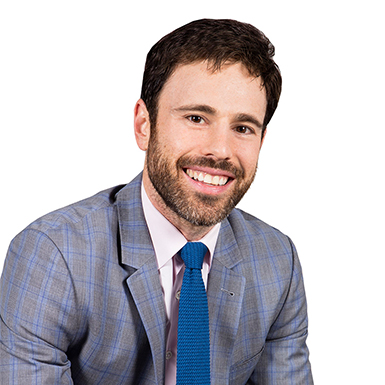 Adam Tau
Founder, Wealth Manager
"What I'm most proud of is, clients don't typically leave us – because they feel comfortable, they see we are different, they see we genuinely care. My hope is that as more and more time progresses and as we grow, more advisors come on board who share the same culture, that we are making as big of an impact for as many families as we can."
A visionary who works tirelessly for his clients – Adam embodies the heart and soul of DWS. He began his financial career on Wall Street, just after the 2008 financial crisis. From an early age, he found meaning in securing a strong financial future – and he fought an uphill battle. He is candid when it comes to his motivation: "Seeing my family struggle. Seeing my family fight over having to pay for my grandfather's funeral. Seeing my parents' car be repossessed. And seeing how much they struggled and wanting to help as many families as possible so that outcome was not the same for them."
It's this candidness that Adam's clients appreciate the most, whether he's exposing the pros and cons and appropriateness of an investment, or opening up about his own life. "I'm authentic. I'm real," Adam shares. "I can simplify down to people to make concepts resonate. I'm not afraid to be vulnerable and tell people about my own experiences."
Adam always felt a bit different from the pack in his time on Wall Street and at a major insurance company, which ignited the fire under him to create an independent practice. He realized there could be an uncomfortable clash between doing what's best for his clients and doing what management was encouraging him to do: "I would sit at these meetings every Monday, and the manager would do pushups based off how many new account applications were taken, to try and rile up the troops," Adam shares. "And in the back of my mind, I'm thinking about how many of these applications were even the right fit for these families?" Going independent allowed Adam the freedom to offer a wide range of competitive, customizable solutions, and he asked his wife, Rebecca, to take a big leap and launch DWS together.
On weekends, you can find Adam scouring the grocery stores looking for the next great "healthy" ice cream flavor, and enjoying massive amounts of "broccoli in garlic & oil" with his family. He is a proud dad and dreams of shooting some hoops with his son – once he's old enough.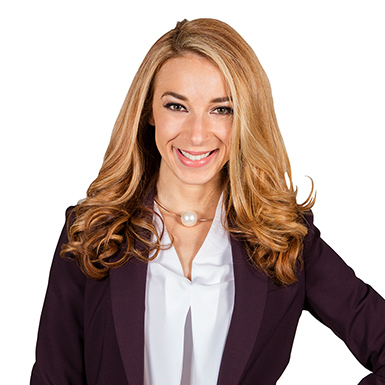 Rebecca Miller
Founder, Chief Operating Officer
"You can't imagine how much fun I have in this business. Getting to know people and families that I may not have met otherwise and guiding them through their most meaningful life moments – that makes it all worth it."
A people person and a problem solver at heart, Rebecca created Dynamic Wealth Strategies as a place where personal connections thrive while people seek independent financial advice. "We really do try to put ourselves in our customers' shoes, the families that we work with," Rebecca says. "We make recommendations from that mindset, and we treat them how we'd want to be treated if we were working with an advisor. "
Having graduated from Penn State University and after working in the music and entertainment industry, Rebecca began her career in finance by working at a major insurance company before launching DWS with her husband, Adam. "The reason I got into this industry was, I saw the opportunity – to grow your own customer base, to grow your own business," she shares. "But once I was here, the thing that inspires me and motivates me every single day is – I get to be a female in a male-dominated industry. Not that there aren't other women, and not that there isn't diversity, but the industry still has a long way to go.
"The impact for me hits home in that I want my son to see his mom out there, doing her best to help the people we work with. And I want our customers – whether they are female or whether they've felt like their voice hasn't been heard – to feel like solid planning is for them and it can be understood. It can be for you."
Rebecca oversees the DWS Team and manages much of the day-to-day operations, along with speaking to insurance-based solutions. When not at the office, Rebecca teaches dance cardio classes at 305 Fitness, satisfying her love for movement and being part of an empowered community. She loves traveling, enjoys a "really good espresso," can watch the "Back to the Future" trilogy on repeat and values quality family time above all else.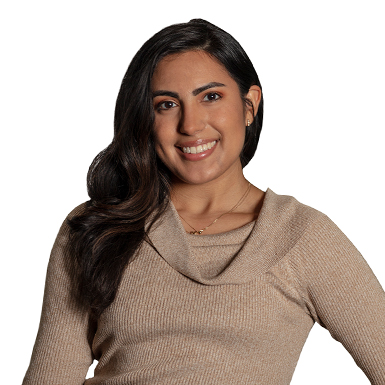 Kimberly Lara
Client Services Coordinator
"I have this hunger to want to learn more, to want to help more people. To be that go-to person for our clients. To be that person our clients can depend on."
Kim is ready to assist with servicing needs, including address or beneficiary changes, withdrawals or contributions, and scheduling meeting requests with our team. She is experienced in customer service and communications, and she earned her associate's degree in business and management from FIU and Miami-Dade College all while attending high school. But it's her friendly and open demeanor that we feel you will enjoy most as you interact with her.
"Being in this role, I've learned to just be myself and not be afraid of sharing my goofiness and who I am," Kim remarks. "I've become comfortable with our clients and love that I can establish an open relationship with them – sharing my day, hearing about theirs." It's the little things that Kim finds most enjoyable in her day: "I love when we interact on email – it feels like you're texting me. I feel like we are back-to-back texting and having a conversation."
Kim also has a sharp eye for photography and content creation, and she is behind the scenes on some of our DWS content, making sure we look "put together and well lit." Outside of the office, she is a talented performer and holds her Bachelor of Fine Arts from The New School. She is a published author and has written pieces for PopSugar.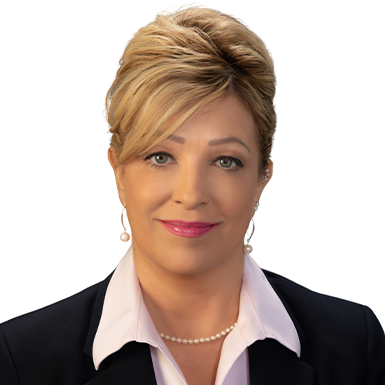 Julie Chapman
Processing Director
"I love getting all the information that I need to help the client, and I love speaking to clients on the phone to get the job done. I want to make them feel comfortable and relaxed and let them know we are taking care of everything they need."
At Dynamic Wealth Strategies when we think about processing, we think execution. Julie plays a key role in making sure that accounts get opened and funded and that servicing requests are processed efficiently. She joins DWS with years of experience processing client requests to enhance overall productivity of the team. "I don't let anything sit and wait," she says. "I want the client to know we are taking care of everything they need." Because of this, Julie has been consistently recognized for outstanding contributions and commended for perseverance, efficiency, and project management skills throughout her career.
Julie credits her southern roots with her ability to listen to clients, to understand their needs, and to efficiently address their questions. Born and raised in New Orleans, Julie moved to Dallas after working for a major motion picture company. Prior to joining DWS, she began her financial services career in the life and health insurance industry with Guardian in Dallas. Upon joining DWS, Julie noted, "I was so impressed – your training is outstanding. You're very comfortable, I like that you're very at ease. It makes me feel good."
During off hours, Julie enjoys movie and Netflix nights, and she has brown belt in martial arts! She has worked for leading financial institutions including, LPL Financial, Fidelity, Raymond James and TD Ameritrade. Julie holds a Life, Accident and Health Agent License and is a certified Notary Public for Texas.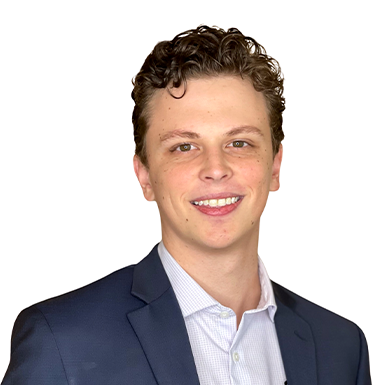 Nevada Carter
Insurance Producer
"I really enjoy the problem-solving aspect of this role – what's the goal, what are the steps we need to take to get there, what are the best tools we can use to efficiently take those steps. It's like putting a puzzle together, and I find it really fulfilling."
Nevada takes a pragmatic and analytical approach to servicing clients, as he has enjoyed problem-solving throughout his life. He joins us by way of central Florida, where he excelled at math and economic competitions growing up. "Problem-solving is really enjoyable, I get a lot out of it," he shares. "When I was a kid, I was better than a lot of the other people so it was something I could be competitive about."
He graduated from Stetson University, majoring in Economics, and minoring in both Math and Russian Studies. He also used his college years to travel around the U.S. and abroad, studying in Austria and in Japan. Post college, Nevada moved to New York City to join DWS. "There's a lot to New York. It's a great city – you can find people who've done everything and have had every kind of life and history. There are so many people here, it's so diverse…and I really do enjoy that."
Nevada is currently a licensed life/health insurance producer and is studying for the Series 65 Uniform Investment Advisers Law exam. He feels that so many Americans struggle with financial literacy, and he resonates with the mission of helping people to improve their finances. He appreciates that DWS not only is "a great place to learn," but that it allows him the freedom to tailor his approach in speaking with clients so that it feels genuine and authentic to him. Outside of the office, Nevada enjoys tennis, learning about the tech side of finance, A.I. and genetic engineering.